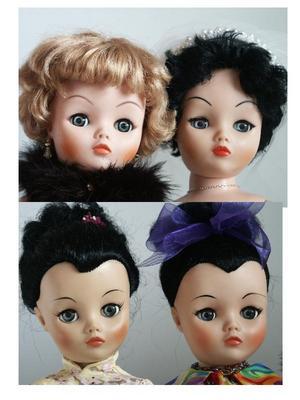 Jody has a composite picture of the girls with the exagerated makeup. The hardest one to find is the one on the left top, but I think she is the prettiest.

Blondes, Brunettes, Redheads, all the 2s girls.
This site gives the basics with the catalogs, and the showing of the dolls that our Yahoo members have accumulated. The link below is for Michele's Site. She is one of the founders of our Basic Dollikin Group, and although she has been diverted with grandkids at the present time, I'm sure she will keep updating it as she gets a minute or two. Check it out.