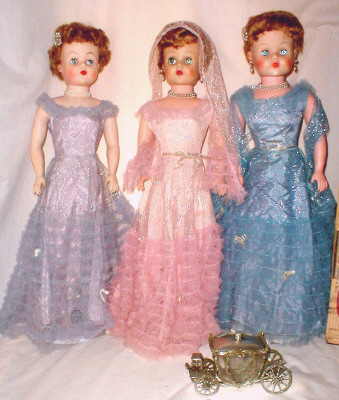 The one in the middle is pink, and the one on the left is a lavender style, a couple of extra rows of lace, and a different style of ruffle on the top, but otherwise the same dress.
It is thought to be a Canadian version, since I got it from Canada, where she had lived all her "life".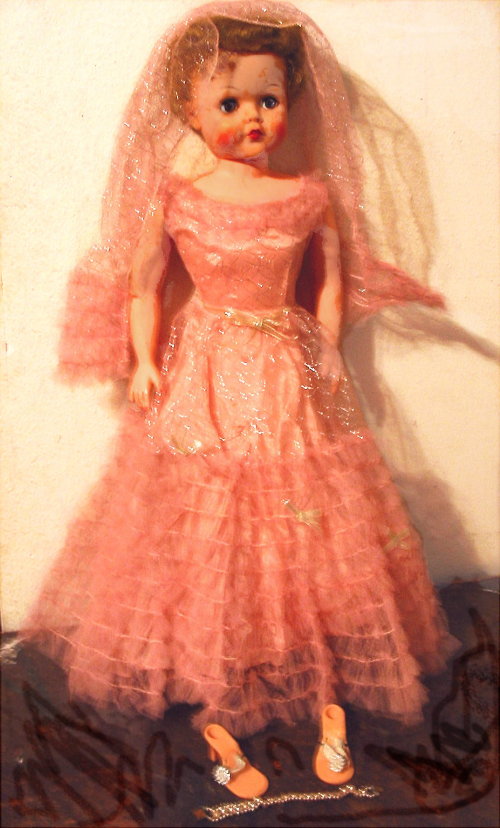 I just got in a "mint" Debbie in pink. She was so mint, she was "crispy". I took pictures of her, and she headed for my sister's collection. She came with PINK shoes, but other than that dress and shoes being pink there was no difference in the box or dress.
Also, go to the Cinderella section to see the less easily found Debbie with the Royal Coach, similar to that sold with Cinderella.