This is Gail of the West.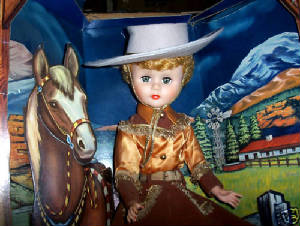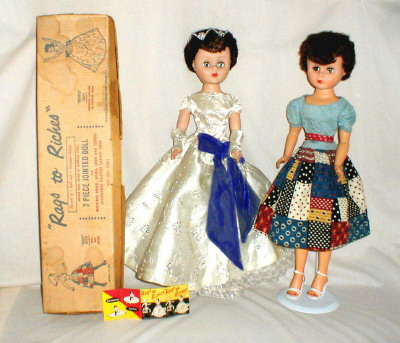 The beautiful Rags to Riches doll. Here is a picture of her with her original box . The inset shows a multicolored patchwork dress, with a matching scarf in blue. She also sports a crown, similar to the one that the 30 inch Sweet Ann wears, which has no stones on it. It is simply a molded crown.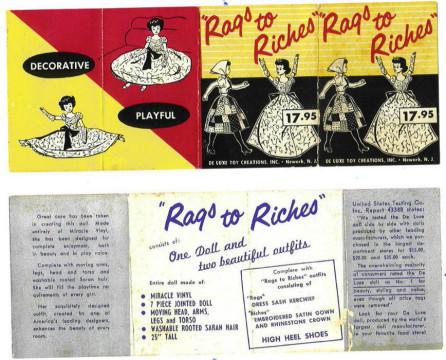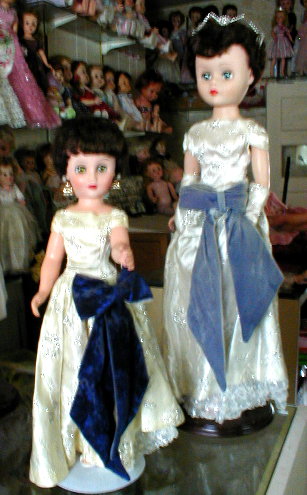 Same dress, smaller version, the Fashion Parade 20 inch doll shown with the Rags to Riches doll. By the way, the larger doll has no holes in her ears for earrings, and she could have worn those large earrings with ease with her size...go figure.
Loveable Linda has the ruffle at the edge of the dress with a big flower at the top of it. As with three of the other dresses, there is the big brimmed hat, and our famous high heeled shoes.
She even managed to hang onto her tag. Here is one shot of it.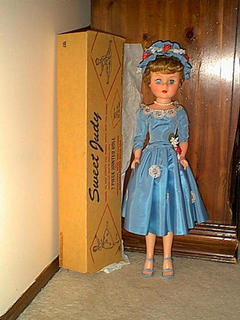 Joanie is letting me use her pictures of her minty Judy doll. It just pays to wait and watch, and get the right information. The dress and the doll match the box.

Thanks a bunch.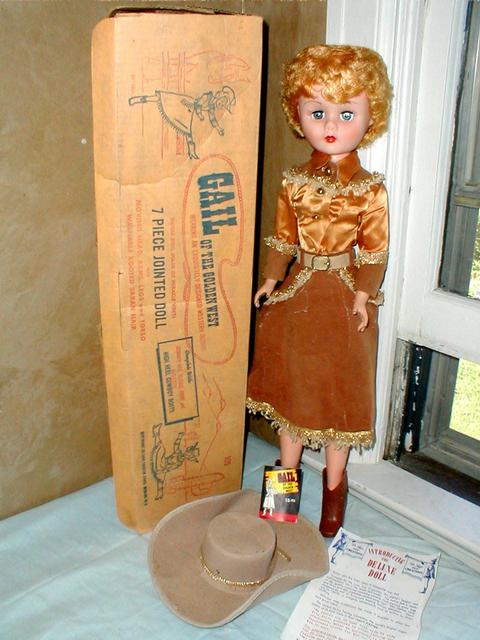 I have this doll in my collection. She has her original Deluxe papers and her tag. Her display that was found in the stores is on the left, really extrodinary.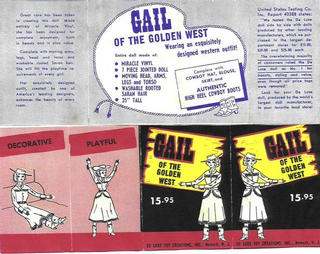 This doll has the embroidered dress, and her matching box. Her name is Sweet Janie. Notice that this doll is a brunette.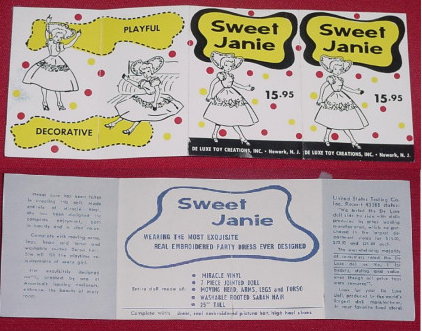 Janie is above, in the embroidered dress, and Louise is in the pink dress, below.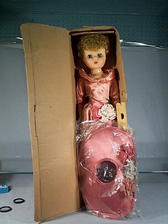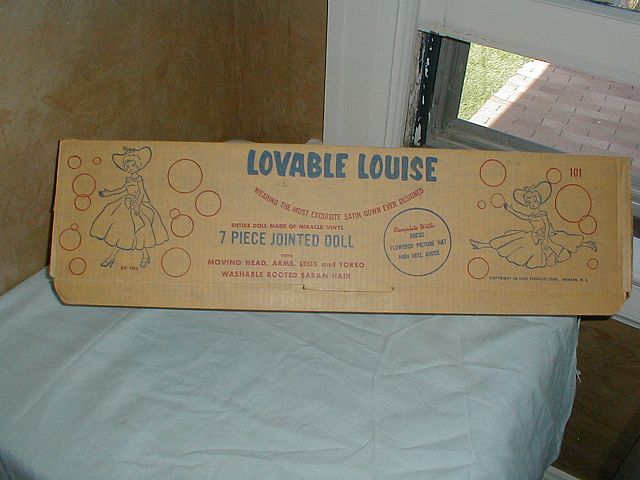 Here is Lovable Louise, fresh in her box, matching the pictures on the box, with that big hip bow. Notice her unique necklace.
For further referencing, notice that these match the display dolls that I have pictures for, and are the same dresses and doll types that are in the Fashion Parade series.
Sell the doll once, twice, and then once again, just change the marketing strategy.