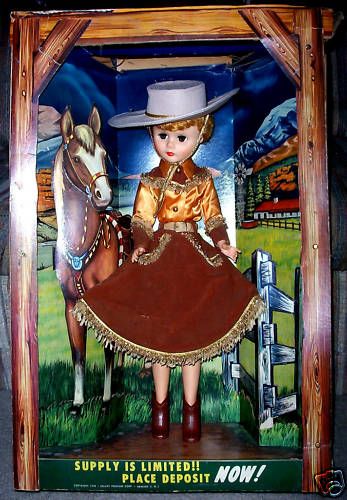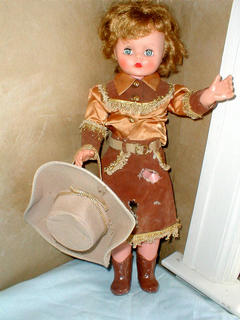 For the doll above, Little Miss Fashion, she's just like her big sister, Gail of the West, and her outfit didn't fair much better, but she has her boots and her hat.

The doll below shown below,has all her accessories.
Valerie Kargher is sharing her pictures of her Display Fashion Parade Doll, that she had acquired. Thanks so much for sharing...it's fun to see these show up after all this time.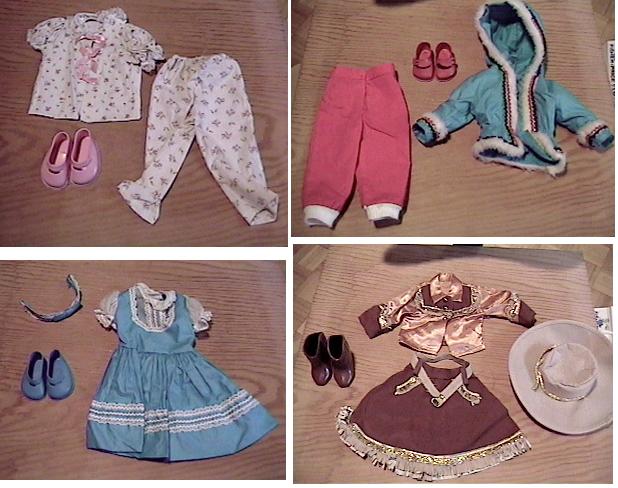 This is young Suzy Smart. Here are some of her original items, her school desk and blackboard. You'll find her a as a 24 inch doll, with bendable knees, and a cute infectuous smile. She comes with various hues of yellow hair, and a built in feature of a record player in her back that would let her become "smart". I don't know how many are still functioning, though. She's not a "young" lady any more.
Here is the set for the doll.
Here are pictures of Suzy's accessories. Click on the picture for a close-up of her accessories.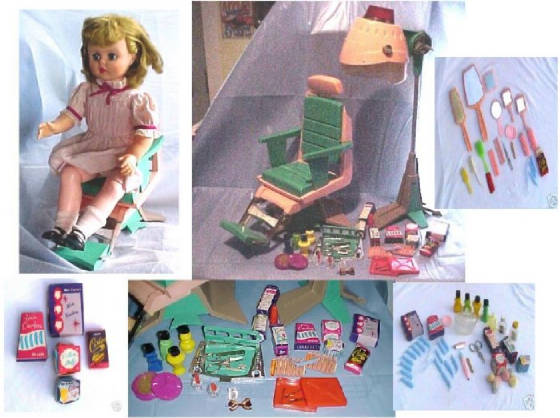 Those Deluxe Dolls are almost as pretty as IDEAL dolls, right????? I guess I'll have to check with Mom on that. She sure has a lot of them.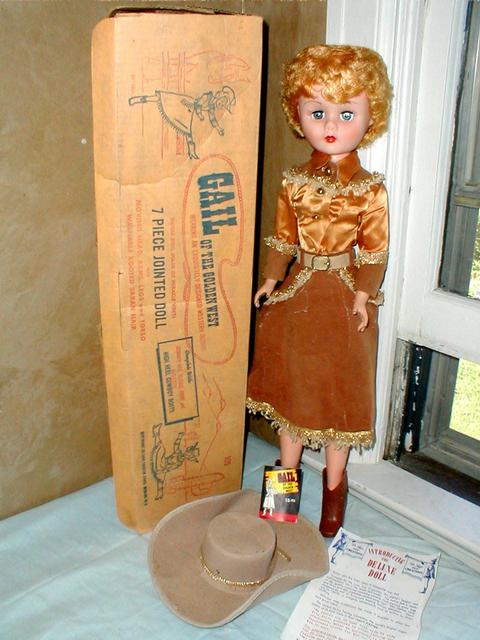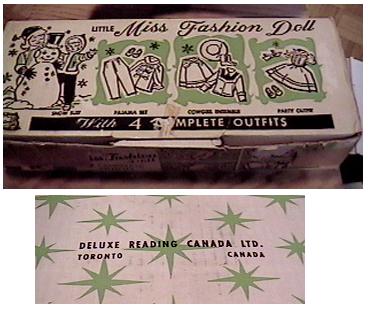 And this is her box.

The picture below is of Suzy Smart. Notice the similarities in the facial style of this doll and the one in the cowgirl outfit.
This young lady doesn't seem to have a name anywhere. She is just the young lady with a beauty parlor. She doesn't have a voice box in her anywhere, and has the same general features, including bendable knees, of her sister, Suzy Smart.
She has really tiny feet for her size.