Here is the beautiful Candy doll fresh in her box. She has 4 season's Wardrobes.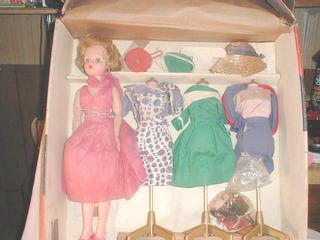 This picture shows her with a bow in her hair, as well as the shawl and her purse. It shows the accessories a little better also.
1. Autumn Days-- Blue suit with red accents on collar of pocket; blue short sleeve bouse, red turned-up sailor hat, trimed in blue, red high-heeled shoes, red beaded necklace, and red model's box.

2. Spring Fancy--Green dress trimmed in white at collar and cuffs; pert bow at waistline, softly turned collar that plunges to deep points at the rear, green hat trimmed with white, and black patent leather shoes and handbag.

3. Capri-- three piece violet bathing ensemble including wrap-around skirt, jacket, one piece-bathing suit, beach shoes, sunglasses, straw hat, and resort necklace.

4. Sophisticate-- Pink chiffon evening gown with sequin trim, matching stole, pink taffta underskirt, drop earrings, sweetheart necklace, evening shoes and bag.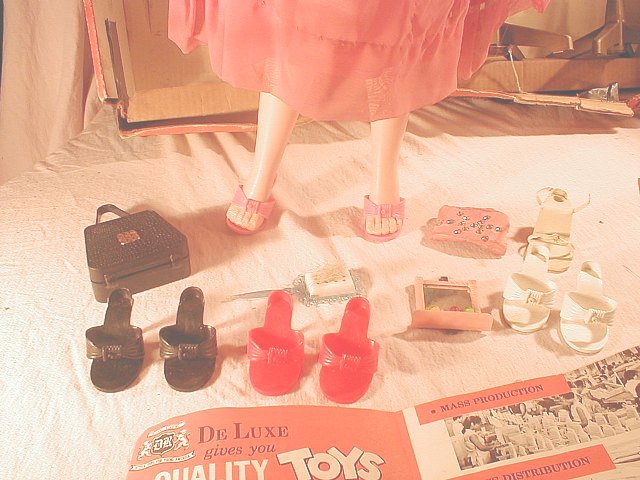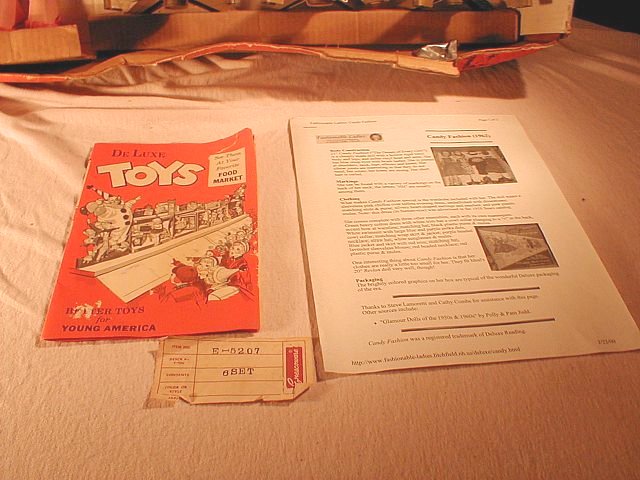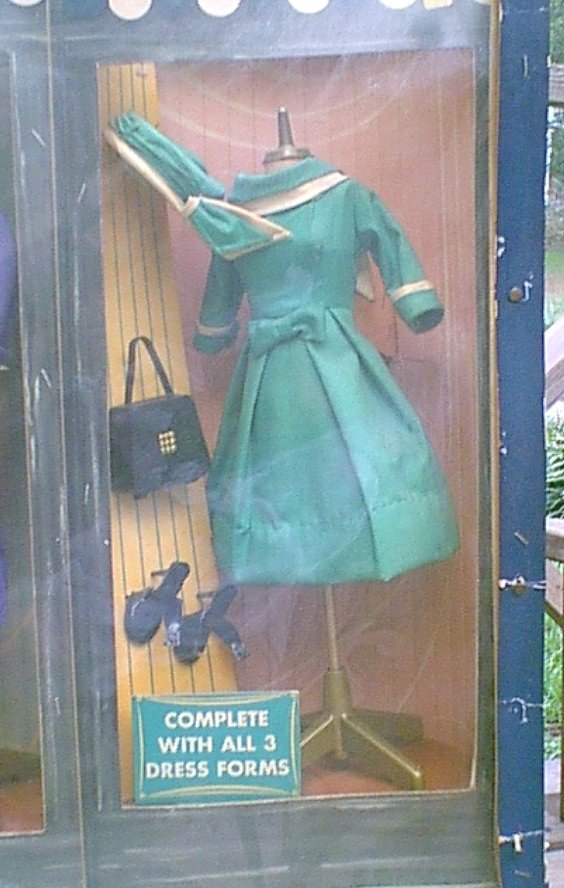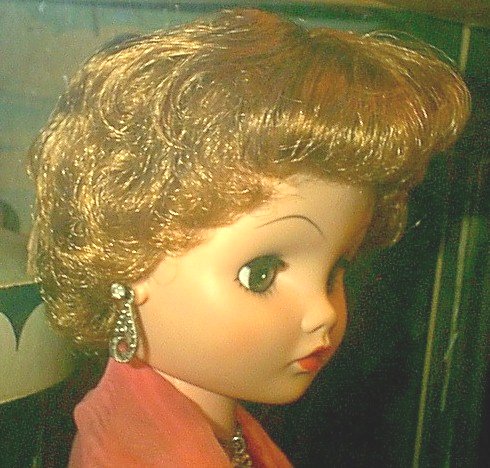 She tried to get a picture of her earrings, they are rarely seen, and I'm still doubtful I would recognize them it they were in front of me.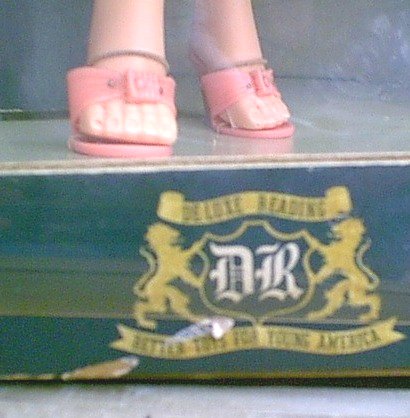 The box has the insignia at the bottom that reads Deluxe Reading.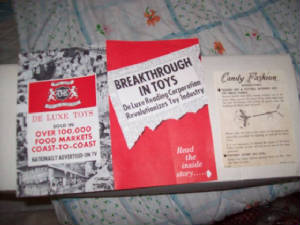 .
There sure are a lot of those dolls in this house. You would think that Mom would put one outfit on each doll and show them all to you, but she says they are all over the place. She was upset that she never bought a complete set, but says that she really has more fun hunting for one piece at a time..kind of like a "treasure" hunt.
What is this thing?

I just finished picking up the box for my Candy Doll. Was I shocked when I got it! It's huge, but then you have to stop and think. It has three dress forms in it and a doll, that is 20" tall. That's equivalent to putting 4 dolls in that box.
This is a shot of her necklace that is missing a lot of times.
Here is an original Store Display. This Display is HUGE. It measures 43x25x14. Great shots of the front and the back. It would be a sin to take it apart, but they were meant to be played with, right?
All pictures were sent in by Dianne O'Dell, and now she's famous also.