Here is soft-bodied Gail. She showed up on E-Bay, and the owner was happy to share her information with me. It seems that she has the same type of body, and came with her original box, and cardboard snowman, and a small purse. All was there. I'll bet the new owner was happy to get her.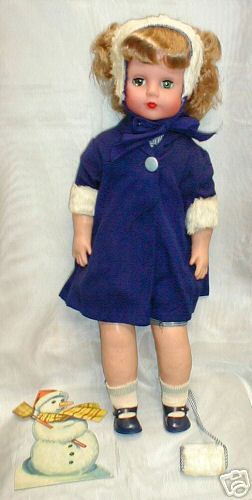 I don't get it..it's a different box, but the doll and accessories look the same...Deluxe messing with us again.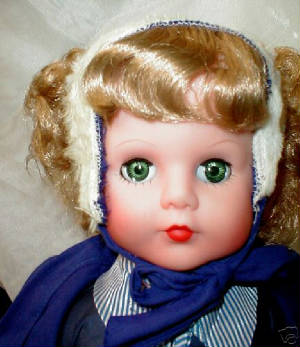 Below is Sweet Amy
This is Deluxe Reading's Sweet Amy. She is 24 inches tall, and one of the soft bodied dolls. She originally came with some of the accessories shown, but was missing the flag, eraser and chalk from the original box. Thanks to the original owner for the pictures, and information. This doll, like the Betty Bride in the soft version was also having deterioration on her knees and neck. They didn't hold up well.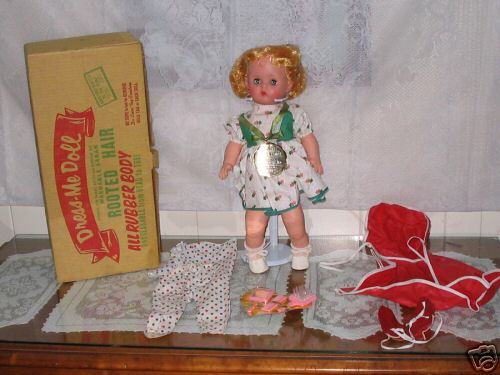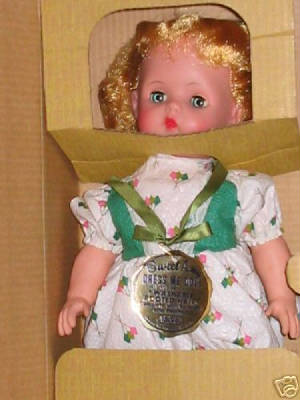 Just in case you thought you had seen all the Amy's ...up pops another one.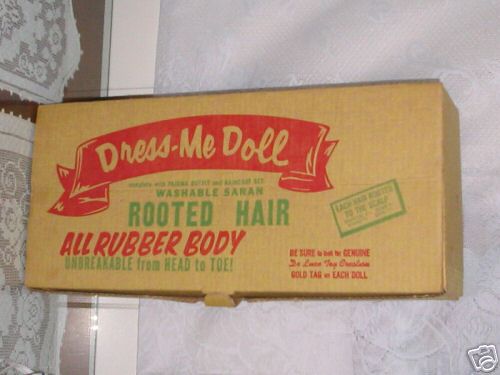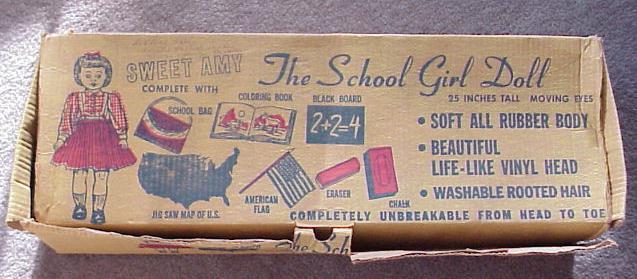 The doll shown below is Connie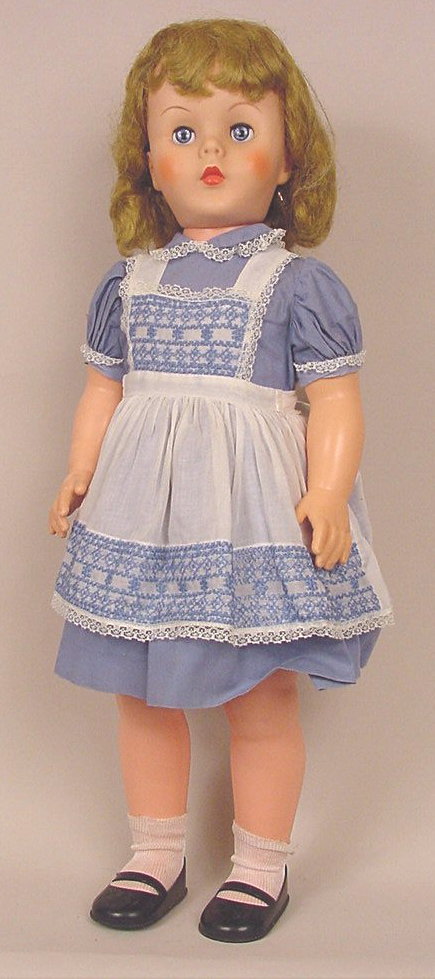 JUST LIKE A 3 YEAR OLD"
Connie was apparently played with very little - if at all - she's in absolutely WONDERFUL Condition. The box however does show the effects of many years of storage. Connie apparently came as part of a play set since the box shows "4 Complete Sets" (with kitchen accessories). Connie comes with her original dress as shown on the box and even has a hair net with bobby pins still in place. Her hair is somewhat flattened in the back from her 40+ year snooze in the box and the white lacey parts of her dress a little age discolored, but this is a terrific condition vintage doll and with original outfit. If Connie was one of your favorite dolls as a child in the 50's, here's your chance to get her back - even better than you remember her (especially if you played with yours)!
Mary sent in her piture of the doll she had. Click on her for a picture of her pretty face.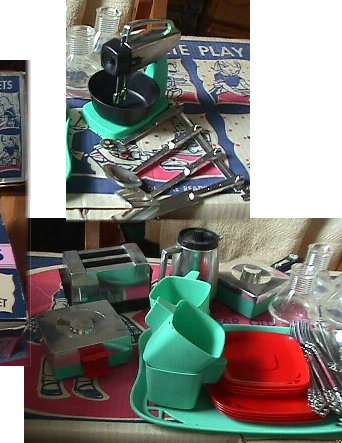 Below, another minty Darling Debbie Doll.
This doll was put out earlier than the high heeled version that came out in the late 50's. She had been stored away, and had some spotting on her "skin", but was still a real treat to find all original.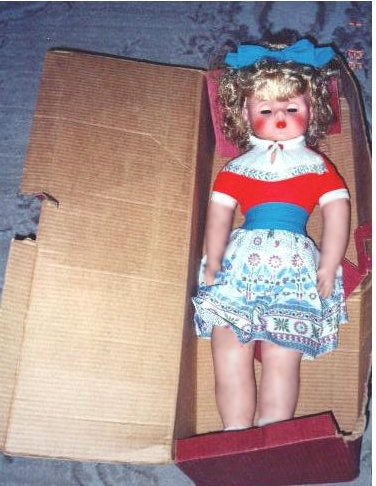 The box reads:
Soft all Rubber Body
Beautiful LIfe Like Vinyl Head,
Washable Rooted Hair
Completely Unbreakable from head to toe? Darling Debbie
Approx 24" Tall with Moving Eyes
Copyright 1956 Deluxe Toy Creations
Newark, NJ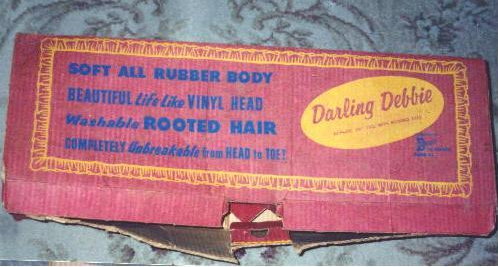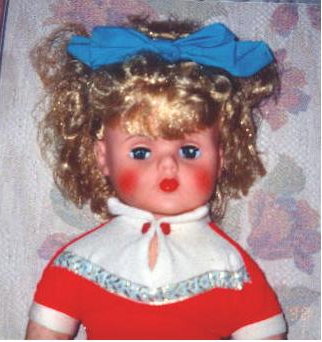 Another Sweet Amy
Now this doll just proves what I have said previously. Deluxe Reading used the same name over and over for different dolls. Here is another Sweet Amy with original dress, hat and hang tag. She is 22 inches tall and is made of soft vinyl. Her face color is vivid, her sleep eyes are in working order and are crystal clear. Her hang tag is in perfect condition. She is missing her purse as listed on hang tag.
Click on both pictures of Amy for another version of her. One is really small, and I can't get it back up to size, but it does show the characteristic D. Reading box.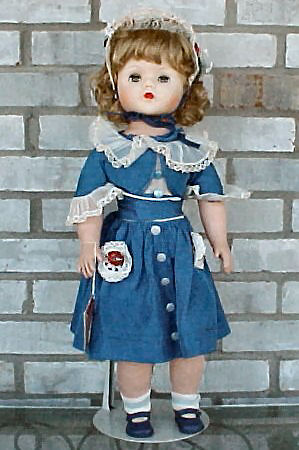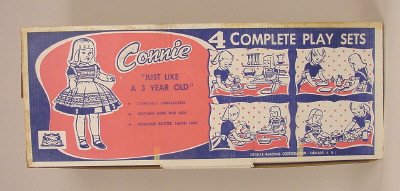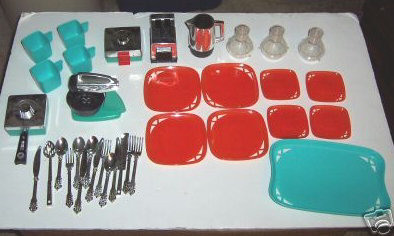 I finally found a good picture of her box, and couple of sellers had a pictures of the majority of her accessories that came with her. Remarkable after all these years.