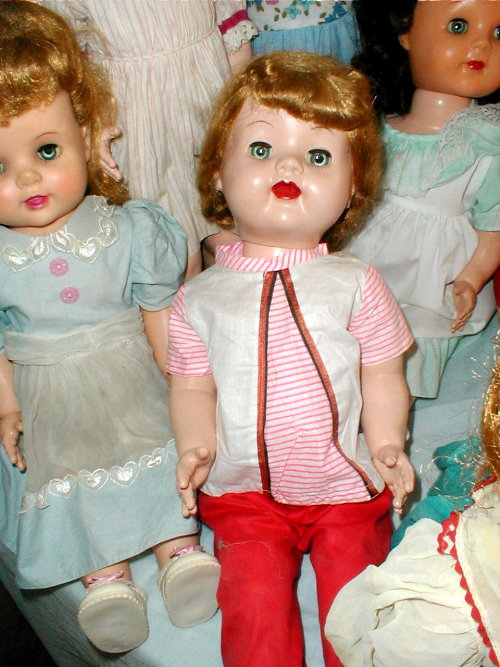 After looking at all the Eegee dolls, a few others have worked their way into my doll collection, simply because they were of the same type as the Eegee dolls. One includes my little Impco 22 inch doll, no name, but should start with Sue something, like the other girls do. She had a smile that yelled at me over ebay lines, and so she headed for my house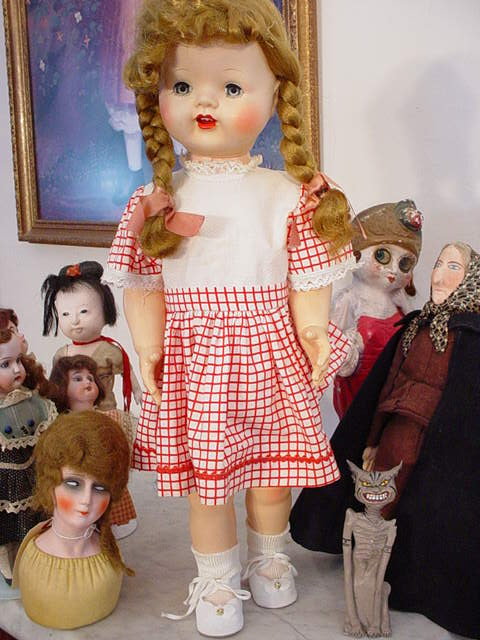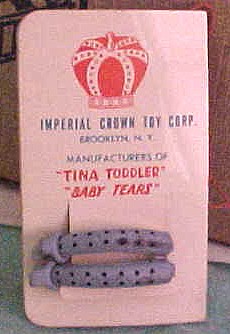 Tina's tag, click for the inside view. She is the 22 inch version for this box.
Here is my minty 14 inch version of Tina with her box. She sure needed out of there.
Tina in her box, click for her face close-up.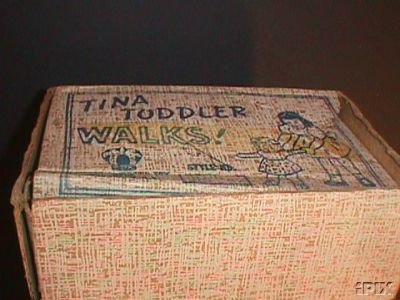 The Horsman "Saucy"
Well, one thing about it, if you received a Horsman doll, you had to name her...she had none on the boxes, unlike the other dolls. Same basic body build, a slighly different face, and different marks for the ma-ma cryer, but now you can recognize her. These girls are the 22 inch version.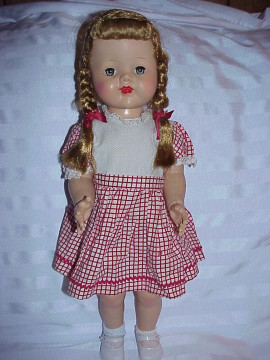 Oh oh...same dress as the Impco above...wonder how they did that...this dress is on a 22 inch doll. I was checking shoes on the first doll to see if I had pictures mixed up...nope.
Click pictures for more views.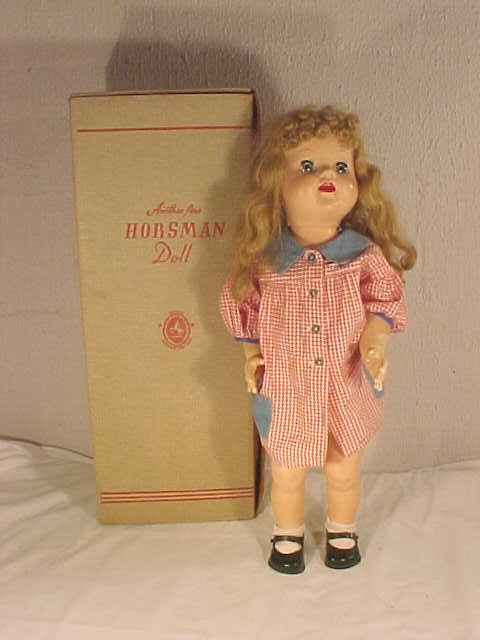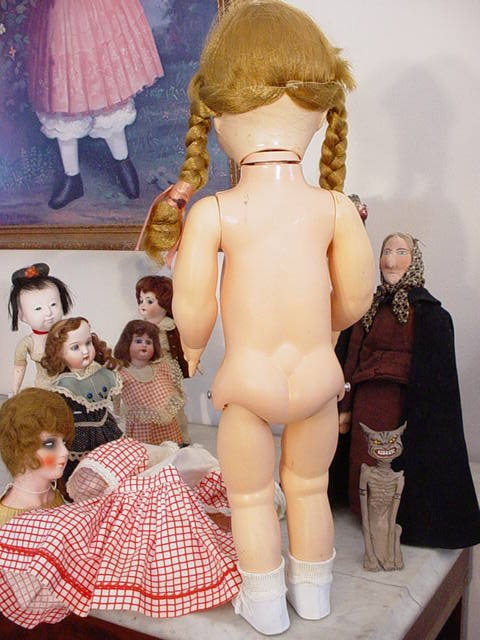 Now, try not to be confused, this is Horsman's Dimples, and she is 30", and this is her original dress. She has her original tag, and one of her sisters is below, with her tag.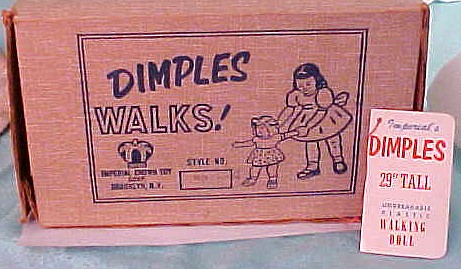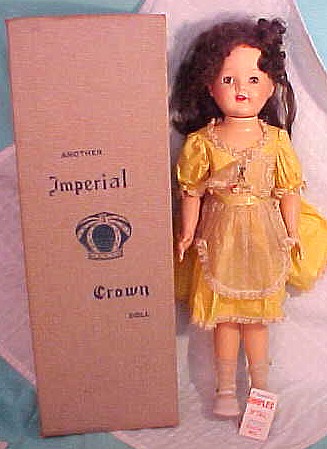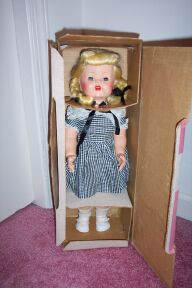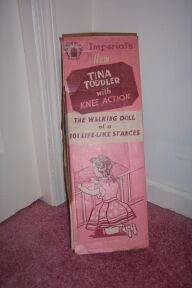 Tina's Box---Doesn't it sure look a lot like the Posie box in the Eegee section?
Here is another Impco doll, with her original tag and curlers, a lot like the other walker dolls of the early 50's, but her name is Patty Lynn. Pretty dress, of cotton, and braided hair like a lot of the other girls back then. Her light brown hair has original braids and ribbons. She has beautiful amber brown sleep eyes with real eyelashes. Her face paint is all original with beautiful high coloring. Her open mouth has four teeth and felt tongue. She wears original Fairyland shoes