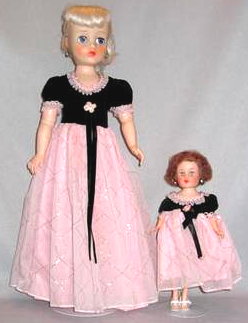 Barbara Knapp gladly lent us her pictures of her matchin Sears exclusive outfits in the 18 and 10 inch versions. Don't these girls just make you drool. Cissy move over, the Horsmans have a charm all their own.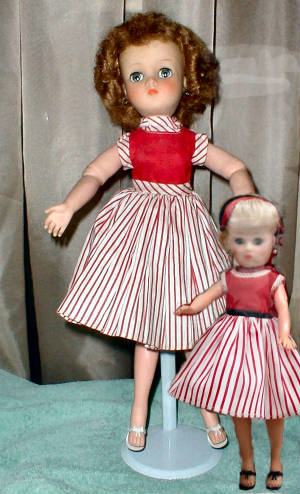 Red Candy Striped dresses,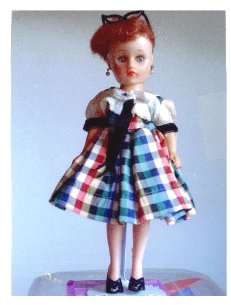 Pictured is the 10 1/2" Cindy. Note the variation of the plaid on other doll outfits. Jody
Deanna's beautiful Cindy in black Sheath with a smaller 10.5 inch version showing also.
Shown also is Kathy Barna's Cindy posed next to her fantastic Robert Tonner "Tyler Wentworth" doll. The similarities in his gown prove the love he has for his dolls, old and new. Mr. Tonner is one of the top doll Artist in the world who is a master at style. Love his work! Jody