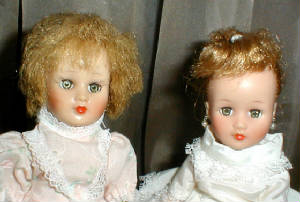 10 Inch Cindy Faces. The little Cindys, like her larger sisters, also came with several faces. The two faces here, are of my two varieties. One is the straight legged variety, the other the bent knee variation.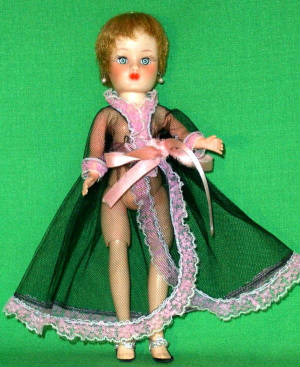 Black Negligee. Pam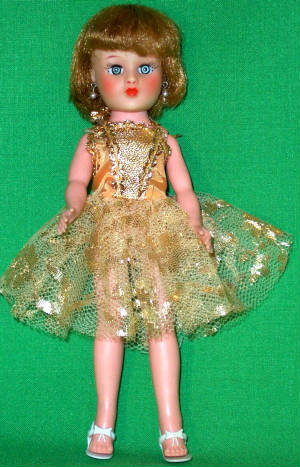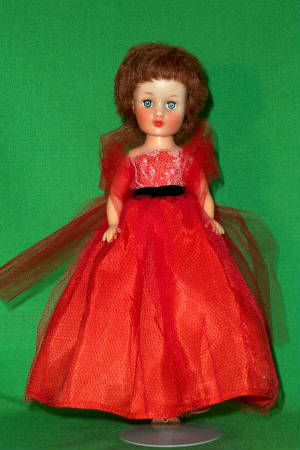 Red Evening Star. Pam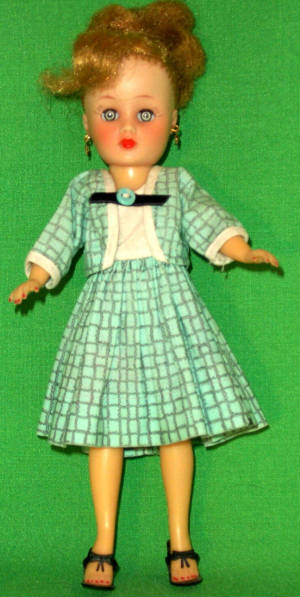 Original Dress and Jacket. Pam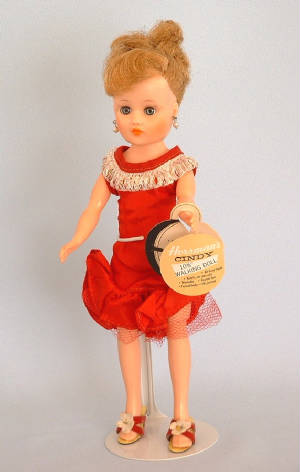 These two girls with the flapper dress, shown above, and the Southern Bell dress, shown below, came in from Betsy, who has more girls to add for us in their minty dresses.
Thanks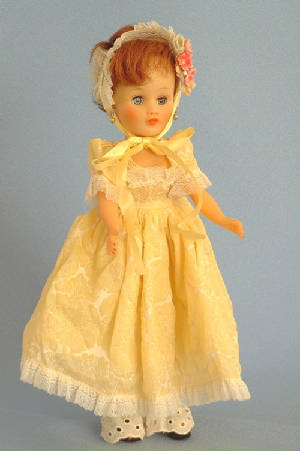 Check out the larger doll and dress in the 18" version.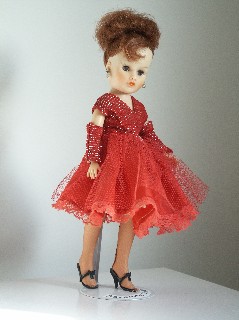 Bent Knee Walker Original Outfit. The Name Of Outfit? Jody