Cindy sent in pictures of her mint 20 inch Madmoiselle de Paris, a Courturier Doll. Take a peek. I have my not so minty doll showing here, We'll try to get the second version of her loaded. Mine has a completely different hat.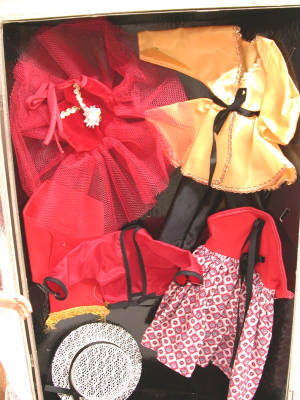 All the Accessories on the side of the trunk. Click on the accessories composite for a closeup of the tag and purse.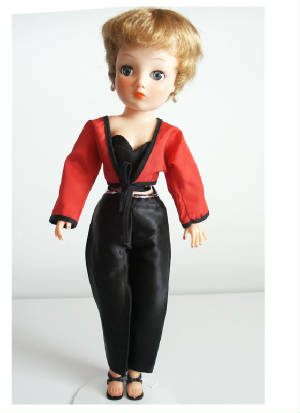 17 1/2" Bubble Cut. Original Outfit From Trunk Set.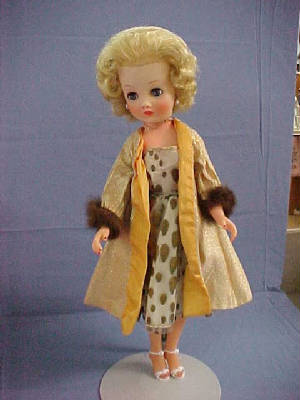 Blonde, brunette, or redhead...doesn't matter with this doll...she's a DOLL !