This is a unique doll, she is an advertising doll for Pond's Cold Cream from the 1950's. She is all original and in her original box. She is dressed in a beautiful wedding gown with a white porcelain head piece. She still has her original corsage on her wrist. She has gorgeous high face color and sparkling blue eyes with a working sleep mechanism. She is all original in original box and unplayed with.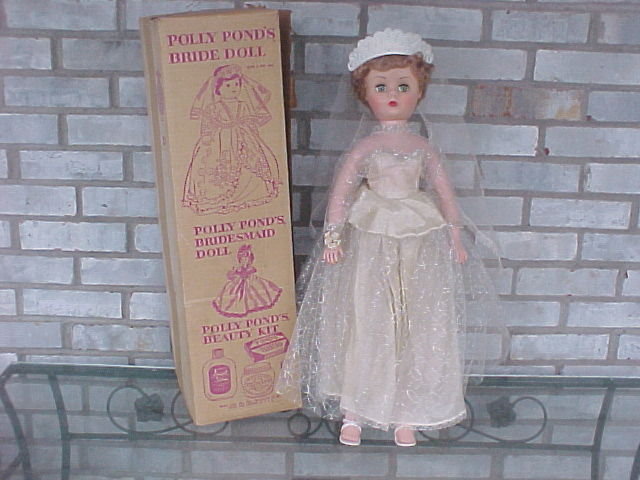 Here she is with her box.

This doll was advertised on her sale as the bridesmaid doll for Polly. As you can see, the dress is the same, but the box shows a completely different dress.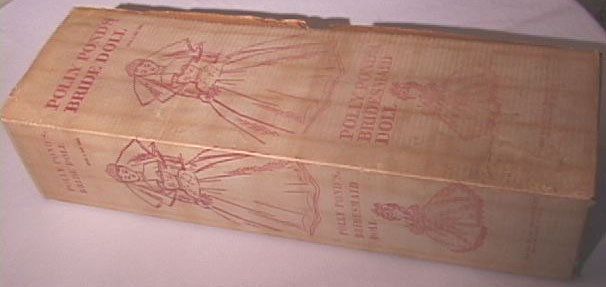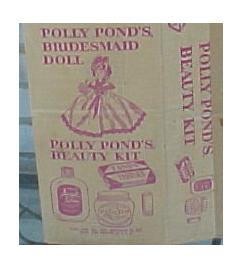 I tried to enlarge the bottom of the box to see if it was clearer, but I don't think it's much better. The box graphics don't seem to represent the doll as much as other boxes. The dresses don't look the same.