These are two of the Revlon knock-offs. They have gorgeous dresses, and HATS, which was what everyone wore back when these dolls were being made. You know you didn't go out of the house without your outfit complete. I go a little crazy when a doll comes on ebay with a matching hat for a vintage outfit.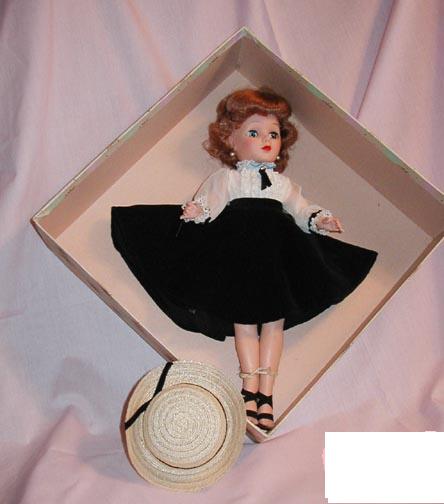 Shown here are some of the Eegee Debutante dolls. I have a couple of them still hiding in boxes, but they will get out for pictures one day. Meanwhile, these were recently on ebay in the original boxes. Click on the full picture to see another variation of the hat for this particular outfit.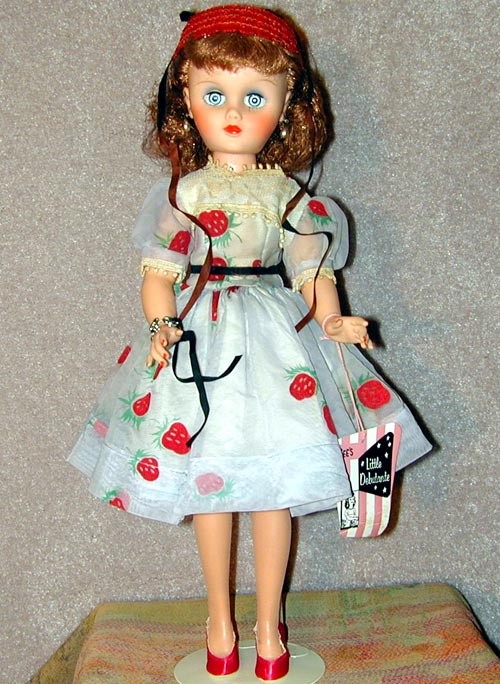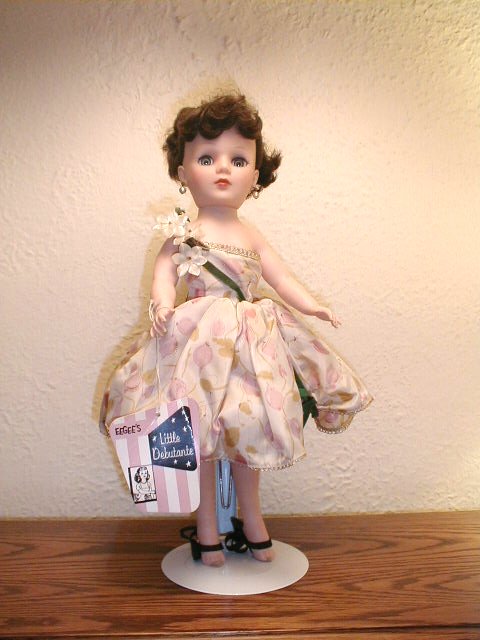 I'm hoping I remember correctly on this, I didn't make great notes, but when this doll that is shown below, in the red polka dot dress, came up on ebay, I had it filed under Eegee, which makes me think she had Eegee on the back of her neck, even though she was listed under Revlon... So here goes...I'm saying she's an Eegee doll. If you find this page and she's your doll, let me know.
:-)


This is a girl that I picked up and put back together. She was a disaster when I brought her home. Now that is fun.



This doll has to sit on a high shelf so my cat can't get to the fur collar on her dress. She is a 15 inch Eegee, minty, with a couple of spots on her dress, and her hair still in the net.
Shown below are Betsy's two dolls in their original dresses, in the 10 inch version.
I'm tempted to rename this page Betsy and Deanna's page of Eegees, :-)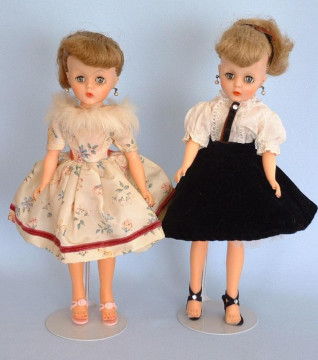 Jan sent in the picture of her Eegee doll, mint in box. The little puffs on the dress are miniature dollar bills tied to the dress. She calls her her dollar doll. I'll bet it cost a bit for those little dollars to come to her house. What a pretty doll.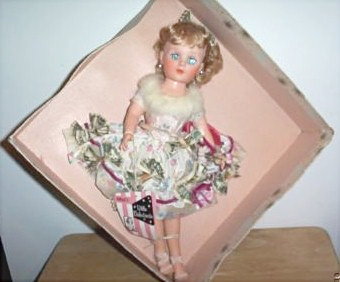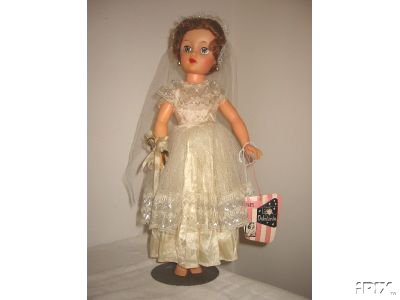 You look and look at these dolls, but without the distinctive Eegee Debutant tag, or the pretty pink box, you would never know that these were Eegee dolls.
Click for closeups of their serene faces.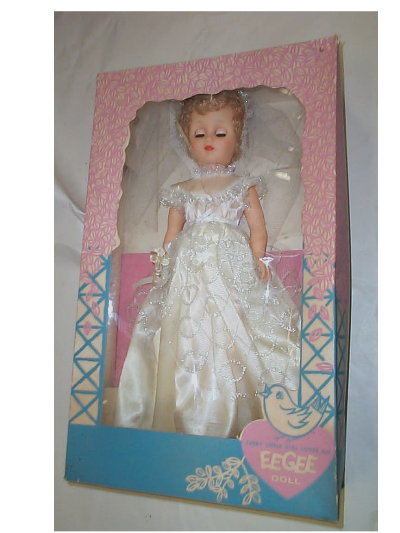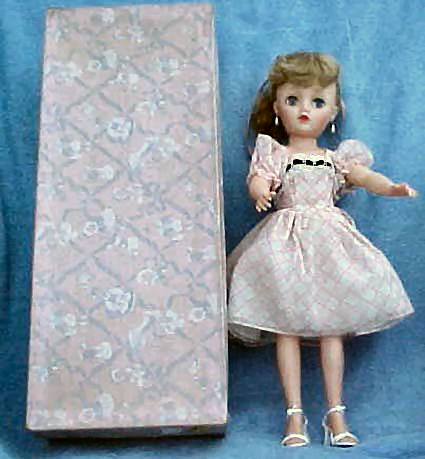 This one you would recognize instantly as Eegee, just by that pretty box.