Informational Site Only

She is known as Beautiful Gail. There's only a difference in the dress and accessories, not the face or figure. She has a waltz length dress trimmed with wide ribbon and about five inches of tulle for the hem.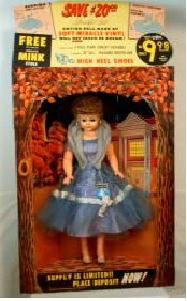 These dolls have hard plastic heads, and stuffed vinyl bodies filled with kapoc..which if you have one opened up looks like the leftover fabrics and stuffings from the factory floor. Well, at least it wasn't wasted. They also have heavy wires in them that were meant to be bent to position the legs and arms. I have dolls with both blue eyes and green eyes, as well as the brown eyed dolls with the dark skin.

Shown above is the display case that was used in the stores for advertising her, thanks to the use of Audrey's pictures, and her prized doll.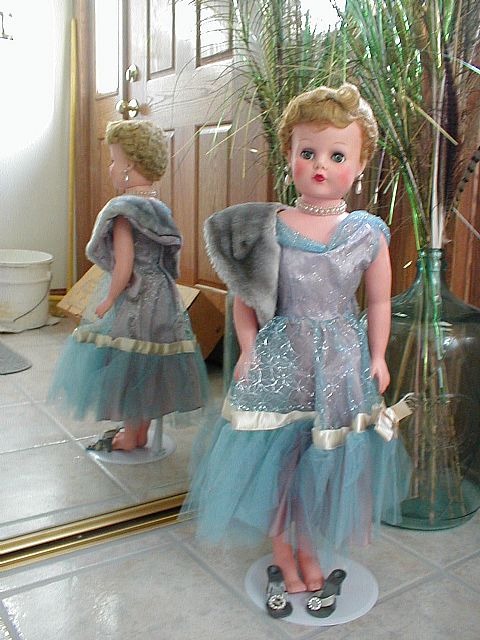 Gail comes with a single strand choker necklace, pear shaped pearl drop earrings, grey fur stole, and grey high heels with a rhinestone type accent on her shoes.