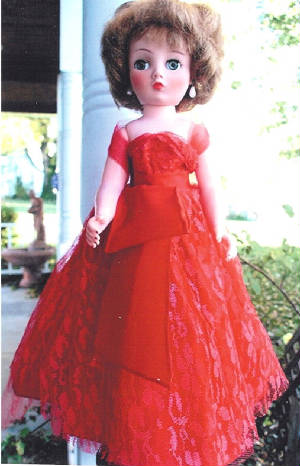 Is this a version of Evening Star? 18 1/2" Jody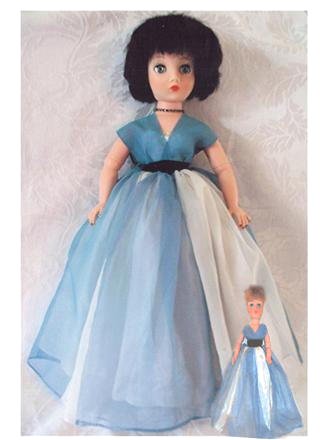 This is Jody's Formal Girl doll, as a brunette and another version, same size doll, just a smaller picture, as a blonde. Has Original Blue Rhinestone Earrings and Necklace.
It was her worst day...she lost her groom and her dress is in shambles, but look at her...she's still a beauty. Deanna

Here are pictures of two versions of Tailored dress, sent in by Pam, as well as the one of the plaid dress above. Pictures are a bit fuzzy until we get better ones.