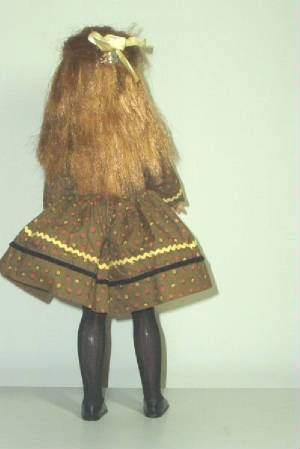 Here is a back-shot of her pretty dress and long hair.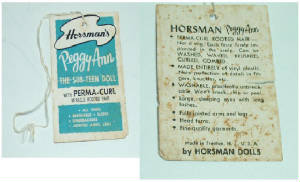 Here is the original hang tag for this doll and will be mailed with her! Her name is "Peggy Ann" it says she is the sub-teen doll with PERMA-CURL Miracle Rooted Hair. It also says can be Washed, Waved, Brushed, Curled, Combed. Made entirely of vinyl plastic, note perfection of detail in fingers, knuckles, etc. Washable, practically unbreakable. Won't crack, chip or peel. Large, sleeping eyes with long lashes. Fully jointed arms and legs. Head turns. Fine quality Garments.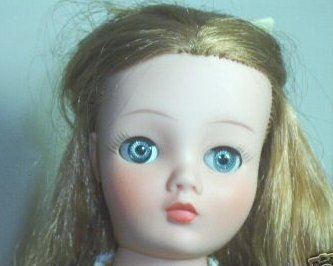 Here is Peggy's face, showing the beautiful features of her family of Cindy dolls.
This pretty girl is a sleepy eyed doll, and such a pretty thing. On her back is the number 17, and then below that it says Horsman.