Two dolls in street dresses.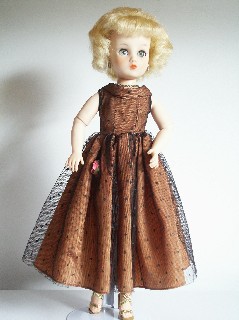 19" Cindy with Tea length gown made of satin with black tulle overlay. Dried Pink roses are on the skirting. She also has her original rhinestone earrings and necklace.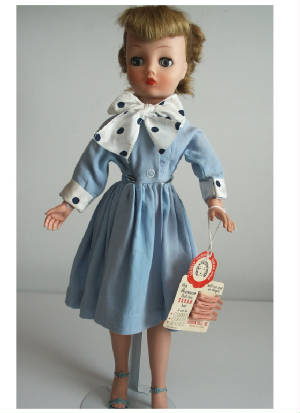 19" With One Piece Dress With Horsman Card And Curlers.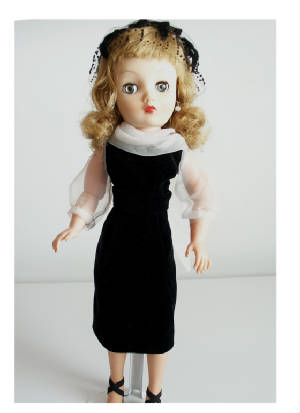 17" Unusual Cindy. She is marked Horsman 83 like the larger Cindy dolls. Her hair is styled shoulder length and flipped up. The outfit has the typical Cindy cowl neckline and is factory made, but has regular black snaps on the back. There are rhinestones on each shoulder and a matching hat. Is this a Cindy original outfit, or someone elses?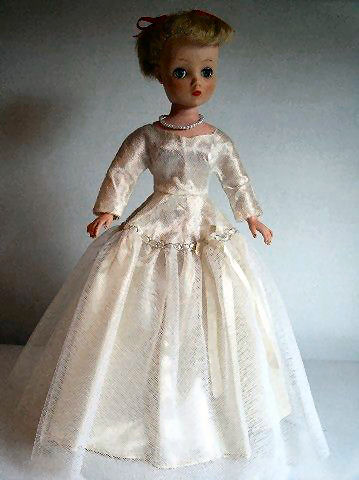 Minty Bridal Gown without the accessories.
I found this girl hiding in my doll storage bins. This is the dress she came in? Original or not, she thinks it's hers.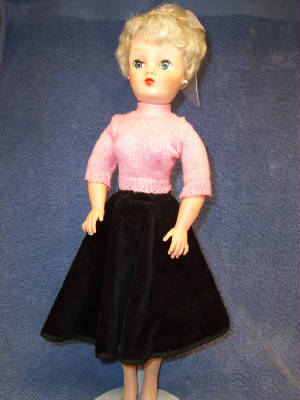 Judy's 20 doll with skirt and sweater.