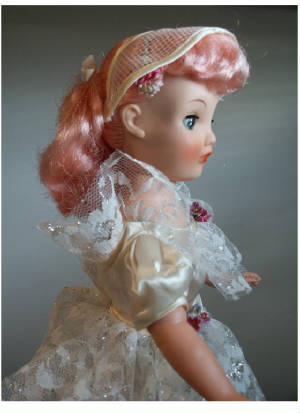 19" All Original Pink Haired Ballerina.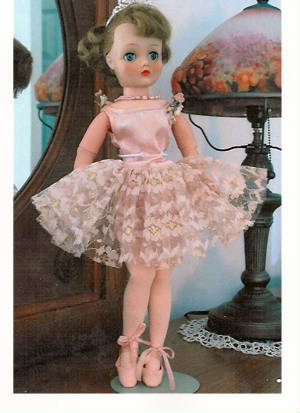 18 1/2" All Original Cindy Ballerina With Box That Has Cindy On It.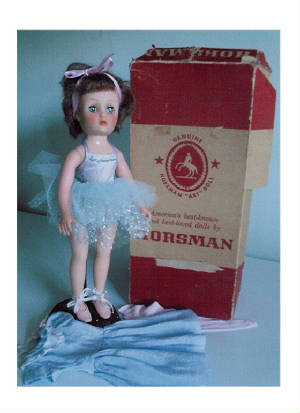 Horsman Art Doll With Box And Extra Original Blue Dress. She Is 14" Tall, Odd Size, Flat Flex Feet And Marked Horsman 81 On Back Of Her Head.
This is the 14" Cindy Ballerina in her dress that came with her. It is a blue silky type dress that has solid snaps on the back. Not the typical tiny center hole type snap Horsman usually used.