Look What We Found Out! Horsman Made Another Fashion Doll Called Debby.

The 15" is the same as the other 15" Cindy dolls. The 20" that we found has the same stuffed vinyl body of Cindy, but her face is that of the 15".

Was Debbie/Debby made for special orders only? Come Take A Look!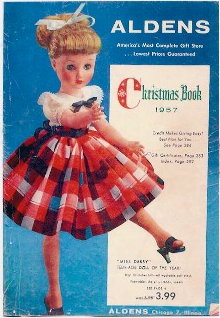 This Ad was given to me by Kathy Barna. The Aldens cover says that this little doll is called Miss Debby. Please look at 15" Cindy section for the same outfit, possibly doll. The other page has many outfits so common to Cindy.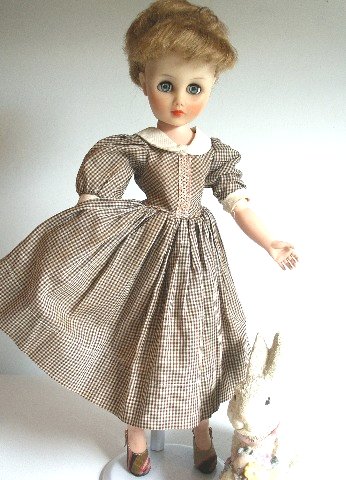 You never know what you have until you start digging through the catalogs...Jody thought she was a head swap, until that Spiegel page showed up...Whoo hooo..what fun these dolls are.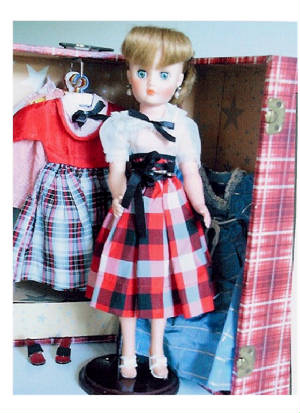 This Trunk Set Held Many, Many Original Outfits as well as Mommy Made. The Dress this 15" Cindy is Wearing is Shown On The Front Cover of Aldens 1957 Catalog as Miss Debby Teenage Doll of the Year.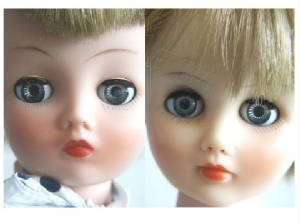 Cindy on left and Debbie on the right. Both are 20" tall and stuffed vinyl bodies with the jointed arms. The lips are different and eyes are farther apart on the Debbie.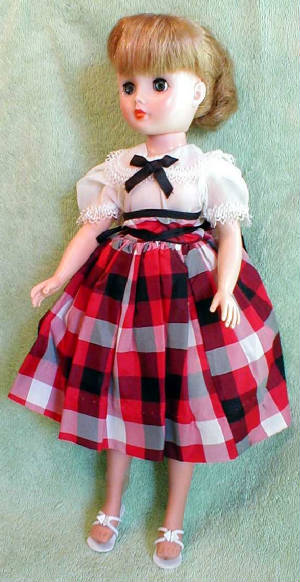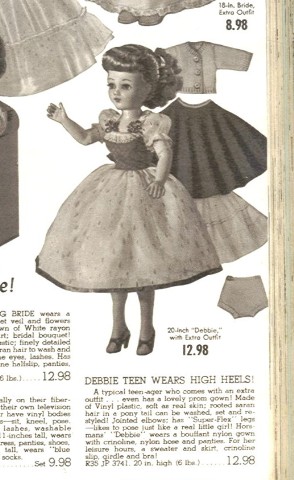 This is the Spiegel Ad that Deanna has. This is for a 20" With the stuffed vinyl body and jointed arms. Note the difference in spelling Debbie on this ad and the Ardens says "Sweet Debby". Typo or for a reason?